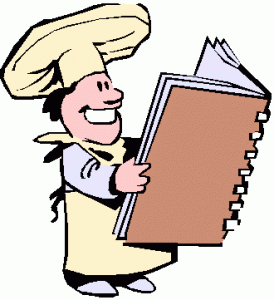 1 medium winter squash or pumpkin
1/2 teaspoon freshly grated nutmeg
a dash of ground cloves
4 tablespoons of butter, divided
1 onion very finely chopped
1 garlic clove, crushed
2/3 cup dry white wine
1 teaspoon all-purpose flour
5-10 sage leaves, chopped
2 teaspoons dried oregano
4 baby artichokes in oil, drained and chopped
1 lb Emmental or Gruyere cheese (or a mixture), grated
1/2 cup sour cream
Salt and freshly ground black pepper
Green Tabasco, to taste (optional)
Slice the top off the pumpkin and reserve it, hollow out the core, and discard all the fibers and seeds. If the pumpkin or squash is not flat on the bottom, you may want to cut away enough to make it sit upright without tipping over. Melt two tablespoons of the butter and add the freshly grated nutmeg, ground cloves, a dash of salt and pepper. Brush the inside flesh of the pumpkin with the butter mixture, as well as the top. Place in a baking dish and bake at 375 degrees for about one hour, or until the inside is quite soft.
In a saucepan or skillet, heat the remaining butter and add the onion and garlic. Saute until soft and translucent. Add the wine, heat to simmering, then add all the remaining ingredients, except the sour cream. Stir until the cheese melts. Transfer to a small oven proof dish and stir in the sour cream. Bake in the oven at 375 degrees for about 20 minutes or until the fondue is runny. Pour the fondue into the cooked pumpkin and serve.